Post by midori on Apr 17, 2008 7:28:34 GMT 1
I'm not sure if it is of any interest to you but blame it on me not having been home for more than six months now (and no visit home in sight for the near future) so I enjoyed looking at some pics and having Tom say that Magdeburg was a "little town"... ha ha, time for some appreciation. I know it's not the most beautiful and exciting place in Germany. Yeah, there are some real ugly spots, I admit it. Also that I always liked going to Madgeburg for Saturdays of shopping and going to the cinema with my friends because that's what you can call a little town, my hometown (which is not Magdeburg) in the following picture: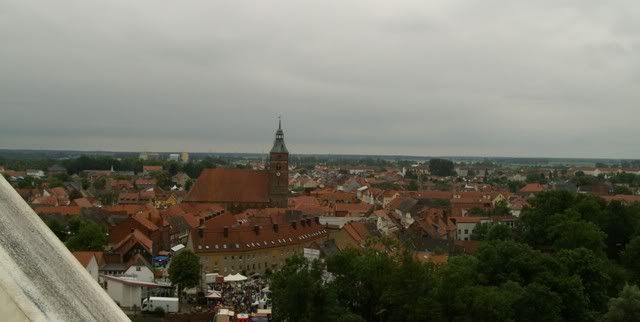 Less than 7,000 people living there, no cinema and one clothing store. *ha ha* That's my hometown, btw.
Though I enjoyed spending the odd day in Madgeburg I wasn't exactly thrilled about moving there for my studies but I have to say, when I left it after three years I also missed it somehow.
Ok, but firstly:
Before Tokio Hotel put Magdeburg on the map (and also helped to teach many Germans not to call it Maaaagdeburg

) there was only one other band known from Magdeburg. As far as I can remember anyway. They were called Scycs. That's an old pic.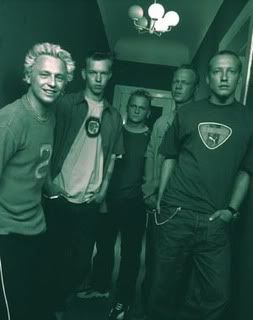 They had a few hit singles. The first one was
Next November
. It was released 9 years ago!
Can't believe it was that long ago. Just took me ages to figure out again how they spelled their name to find that vid. *lol* Anyway, I just listened to it and it's still nice. Sure, they are
nothing
like TH but still good to listen to. Also I found
that site
where you can listen to some of their songs if you're interested. Not that bad actually. Apparently they still make music and plan on releasing something in the future.
The probably best known person from Magdeburg before TH was Stefan Kretzschmar aka Kretzsche as his fans call him. Until last year, he was supposedly Germany's best handball player (he retired).
There was a time when he even presented his own rock music show on MTV Germany. Now, I couldn't find anything about it but I'm sure it did excist because I was watching it when I was younger. To be honest I only knew him from MTV... until I moved to Magdeburg and two of my friends were handball enthusiasts. The SC Magdeburg (short SCM) was really good and one of my friends, a Magdeburg native, always went to matches with her dad and she took me and another friend along. I only said yes because I'm curious like that. I have no clue about the sport and find it highly boring on TV but woah, it is a blast when you're actually there and experience it live (we always had good seats, too, very close *!* due to a friend working there). It was impressive and I loved the atmosphere. The SCM players are called Gladiators, btw, and their theme song is by Scycs. Ha ha, what a shock. Always loved the song though.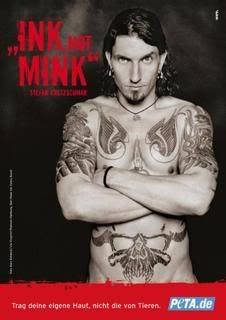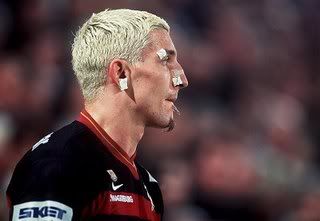 I just had to include that last pic as I always found it funny when he ran around with all those plasters/tape to cover his piercings while playing.
(Kretzsche was also born in Leipzig, just like the Twins.)
Ok, time for some Magdeburg pics. I could pretend I was good in History but I wasn't but Magdeburg was an important city throughout history, it was one of the most important European cities in the medieval age. Magdeburg lies on the river Elbe and was the second most devasteted city in Germany (after Dresden) during WWII. It got some interesting architecture... quite some variety of styles. Lots of Churches etc and it also has got lovely greenery.
Some air perspective pics; river Elbe and cathedral.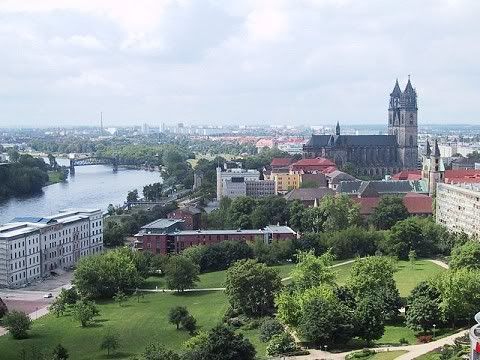 The beautiful Rothehornpark and the Jahrtausendturm inside the Elbauenpark. It's a museum if I remember correctly and was build as part of the BUGA (national garden exhibition) that Magdeburg hosted a few years back.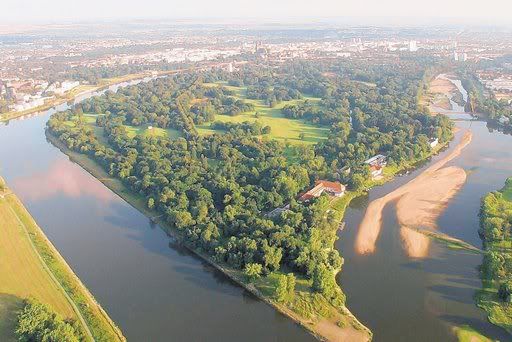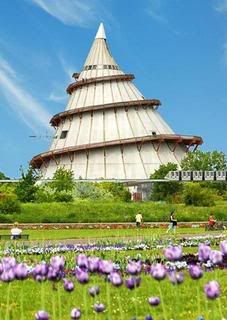 The "old market".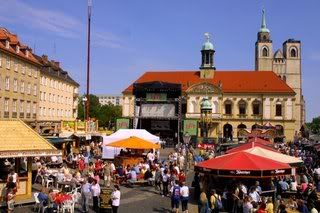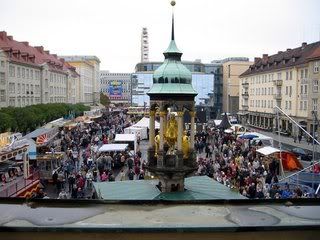 Breiter Weg, one of the main streets, the dark building on the right is the main post office and a bit further down, after the white-ish building you find the "Bärenland" store. Best gummi bears, fruit etc. Very yummy and if you turn left behind it you'll find a bit hidden away the British store (if it's still there) where you can buy original UK products... tea, biscuits, sweets... but not only food. All sorts of things.
Close by the main post office, you can find this sight of the Hundertwasser-house which I've never seen as it was only getting started to be build when I left.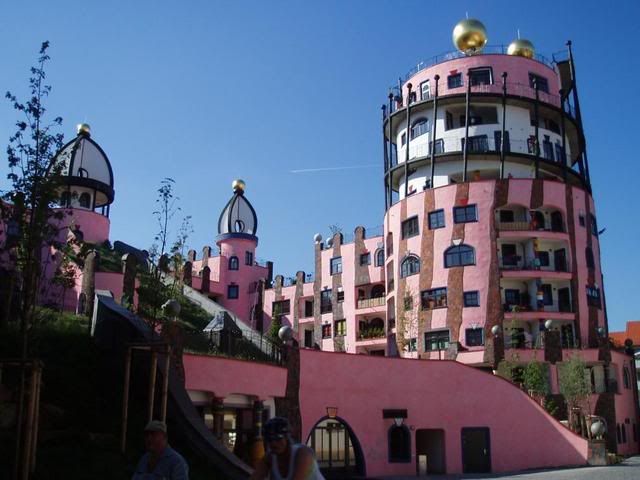 The blue-ish marbly building on the left (there were two or three of that style next to each other, unfortunately blocking the view of the catherdral a bit) were nearly finished when I left though.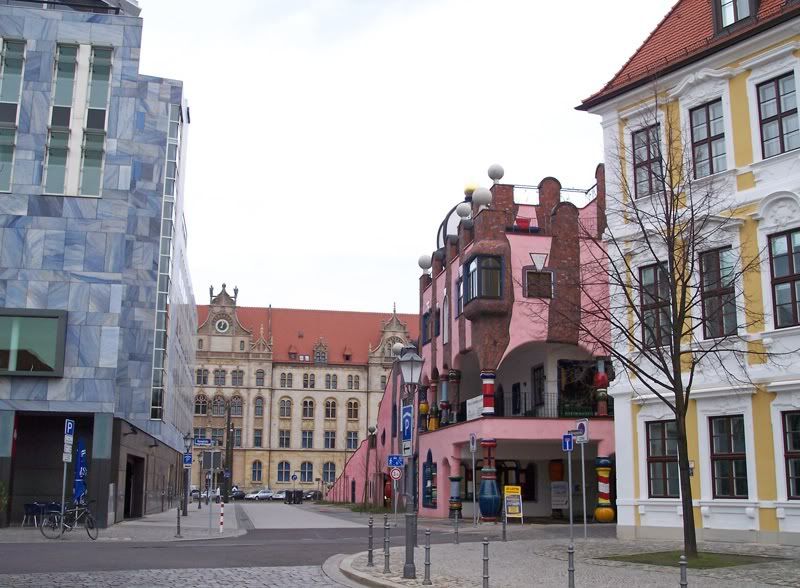 Magdeburg is also a University city, so lots of students are living there. Uniplatz and theatre on the left (a bit further away). Station building in the 2nd pic:
Opposite the station is the Cinemaxx cinema. Very important! I miss it.
Inside the cinema - it's nice. They have a very high ceiling inside (as you can probably tell

and have spotlights scattered in it so it looks like a starlit sky when it's darker. Ah, the memories... Lord of the Rings and also where they wouldn't let me see The Faculty because they didn't believe me I was 18 and didn't have my Identity Card with me. My best friend was very annoyed with me.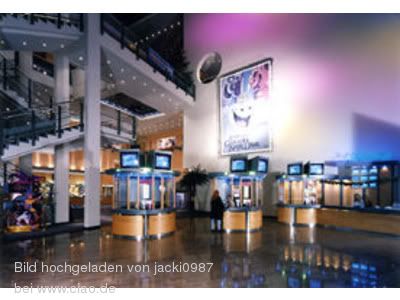 Biggest shopping centre in the city centre (there's more a bit outside of the city centre) is the Allee-Center. It's a good place to shop but can get sooo busy. They've got lovely water plays inside and sometimes little events like fashion shows or exhibitions (art etc). It's got quite a few clothing shops but most importantly Saturn (which is like HMV) to get CDs and DVDs. Also there's Hussel (which is like Thorntons in the UK)! You can get lovely icecream, too. ;D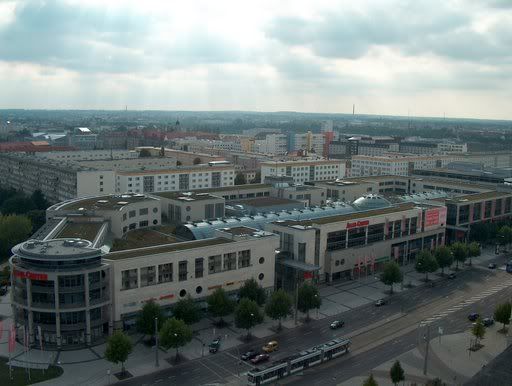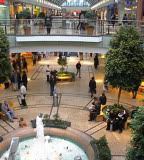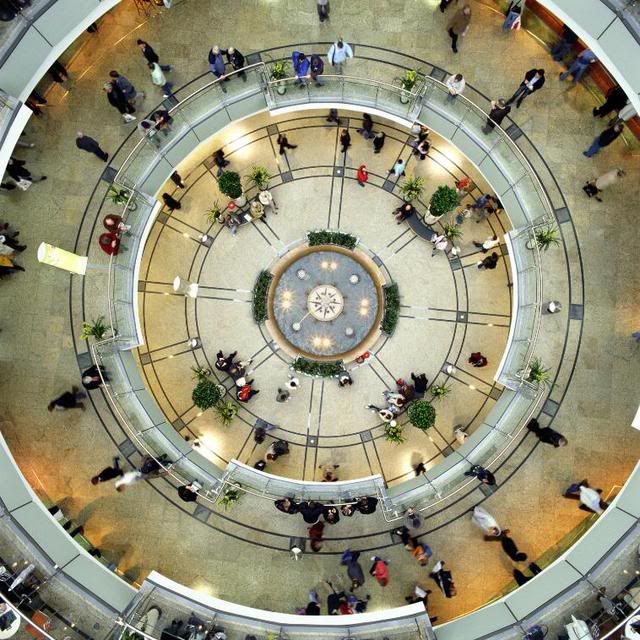 Oldest house in the old part of the city and some newer building.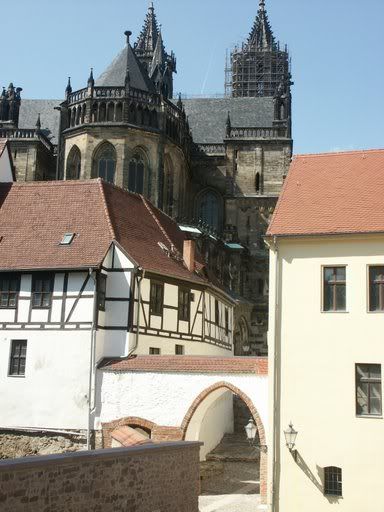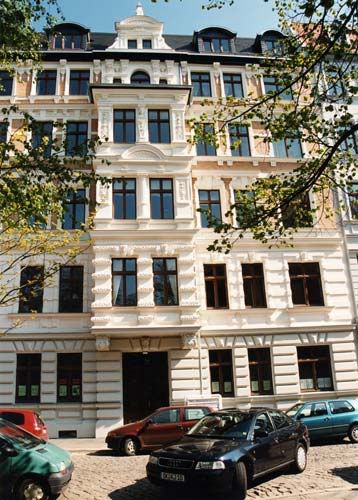 Random pics: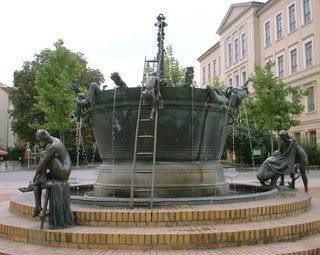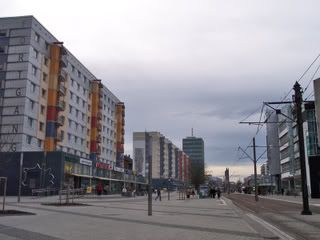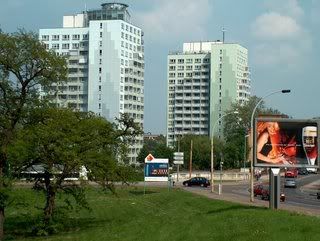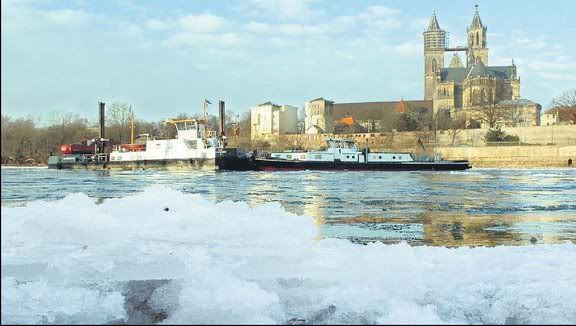 Not to forget the Christmas market. That's always lovely.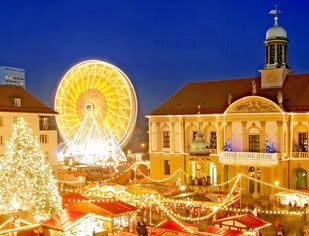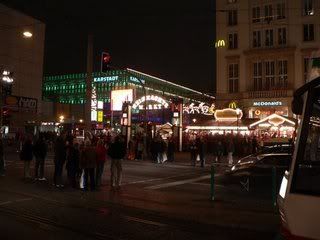 Here you can see the station on the bottom of the pic and opposite on the left, there's Cinemaxx and dead opposite of the station is another (smaller) shopping centre called City-Carree (the square building in the middle). Further up, a bit on the left, after the green patch there's a fountain with the "Alex" next to it. Very nice to sit outside in the summer.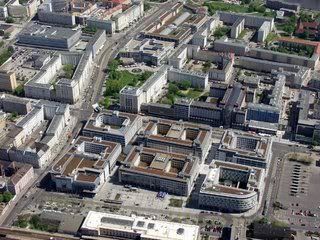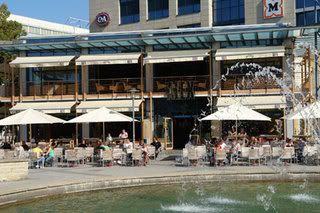 Yes, there is not much going on music-wise but you can still get to see some good bands/musicians every now and then. Bigger ones like Bryan Adams or A-ha, then there's also the Stadthalle (city hall). Horrible venue, I don't like it because it feels like being in a box. It's a nice walk along the riverside because it's just next to the Elbe but nearly no way of getting there other than walking or by car (no public transport) which is a pain when you need to get your last train home as the station is miles away.
E.g. HIM, Placebo and *N Sync have played here. (Of course there are also smaller clubs available for shows.) And the arena for football matches.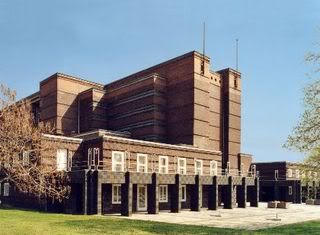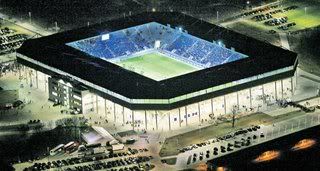 Hm, that's it from me.